Map made by [UJE]Indok

--UJE Airpark Sniper b1--

This is the first map made bye indok.
It's set high up in the skies.
The alies and axis are dropped in the sky on some floating islands and now they have to fight for there territory. You can jump from eilands but you can also use the flying zeppelins or use the teleporters. There are enough eilands to snipe from so have funn with this map..



Extra features in this map are:
* Flyable zeppelins
* Lot's of teleporters
* Crossing abbility
* Floating stuff

Hope everyone likes the map and that it wil bring great fun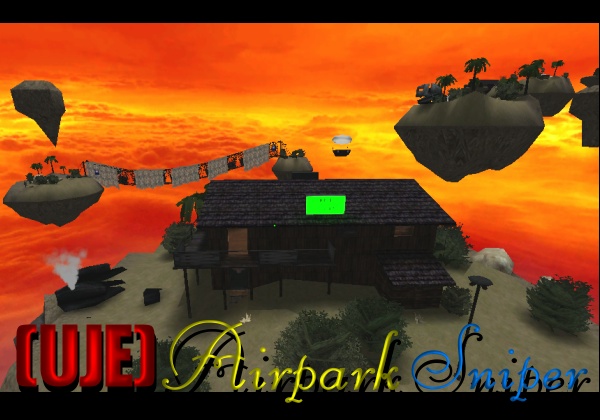 Here's a downloadlink for